Hello guys! It's your favorite girl Jamie
"LipstickOnMe"
Rae here on
UnitedFanBoyz
and I'm here to provide some information on an excellent event! The East Coast Gaming Conference is an amazing industry event for anyone with any kind of love for gaming. This event showcases educated gaming information as well as networking opportunities for players, developers, graphic designers, writers and much more! I had the honor of asking the guys who make this event possible a few questions, so let's get right to it....
What is the East Coast Game Conference and what core purpose does it serve?
The East Coast Game Conference, the largest gathering of video game professionals on the east coast, returns for its Seventh time. The focus of the conference is to provide video game developers an engaging program and opportunities for networking and collaboration. The conference is sponsored by the Triangle Game Initiative, a trade association of video game companies in North Carolina.
Where does the East Coast Game Conference take place?
At the award winning state of the art Raleigh Convention Center, Raleigh, North Carolina
How many years has the East Coast Game Conference been around for?
This will be our 7th year at the Raleigh Convention Center, before that we had the DGXPO for 5 years at Wake Technical Community College.
When does the 2015 East Coast Game Conference take place?
April 7-9th 2015
Can anyone attend?
Yes, this year we have added an after school program for students on April 7th.
Are there different passes people can acquire to attend or is it just general admission?
Yes, starting at $20 for a Tuesday only pass but we also offer our 3 day student pass, our general admission pass, VIP pass and expo only pass.
Where can these passes to attend be purchased?
Online at http://www.ecgconf.com/register/
What do you plan to gain from this year's conference that differs from the previous years?
We are planning more great networking events and have added a third day while keeping our prices the same or less.
Anything specifically new for this years' conference?
We have added The Community Day pass is just for Tuesday and will have access into the Expo area with a couple of sessions. This is a great opportunity to meet gaming community and listen to how best prep or get into the industry. The Community Day is from 3pm-6pm.
What companies help make the East Coast Gaming Conference possible and can you elaborate a little more about them?
Epic Games is our biggest sponsor but we have over 40 companies that help make this event possible.
How many attendees did you have last year and what content do you plan to use to expand attendance this year?
We are on track to break another record this year and our goal is 2000.
Anything else you'd like to say or add or any additional information?
ECGC is thrilled to welcome Bioware's Dragon Age Creative Director, Mike Laidlaw as its first keynote speaker for ECGC 2015! Mike Laidlaw has been with Bioware since 2003, having jumped the fence from game reviews to work as Lead Writer on Jade Empire. Since then, after a short stint on Mass Effect, Mike has been the Creative Director for the Dragon Age series, which just shipped its latest chapter: Inquisition. In addition to the Dragon Age games, Mike is heavily involved in the products surrounding Dragon Age, which range from novels and comics to animated features.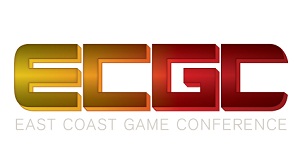 Stay tuned for more news as well as a press release to come on ECGC
Click here to follow Jamie Rae on Twitter