Lionsgate and Saban Brands are partnering to develop and produce an original live-action feature film based on the iconic "Power Rangers" property, it was announced today by creator of "Power Rangers" Haim Saban and Lionsgate Chief Executive Officer Jon Feltheimer.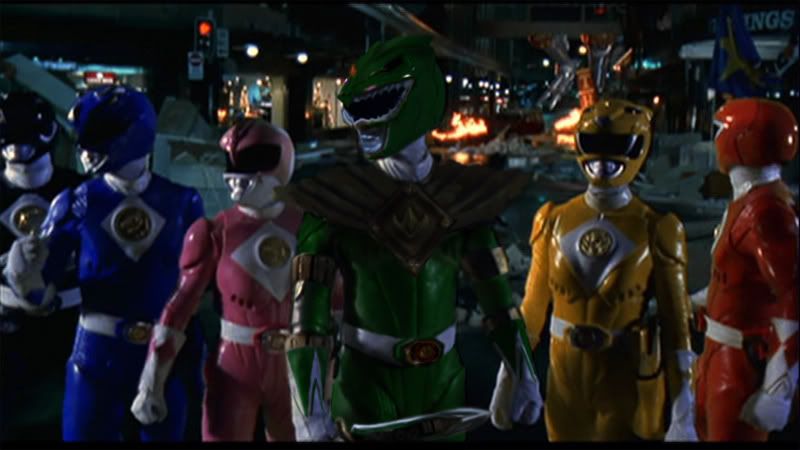 Saban launched "Mighty Morphin Power Rangers" as a live-action TV series more than 20 years ago, and the series has been in continuous production ever since. It has subsequently grown into one of the world's most popular and recognizable brands, with toys, apparel, costumes, video games, DVD's, comic books and other merchandise.
"Lionsgate is the perfect home for elevating our Power Rangers brand to the next level," said Saban. "They have the vision, marketing prowess and incredible track record in launching breakthrough hits from 'The Hunger Games' to 'Twilight' and 'Divergent.' In partnership with the Lionsgate team, we're confident that we will capture the world of the Power Rangers and translate it into a unique and memorable motion picture phenomenon with a legacy all its own."
"We're thrilled to be partnering with Haim Saban and his team to maximize the potential of this immensely successful and universally recognized franchise," said Feltheimer. "The Power Rangers stories and characters have been embraced by generations of audiences for more than 20 years, and today they are more powerful than ever. We have the ideal partner and the perfect brand with which to create a motion picture event that will resonate with moviegoers around the world for years to come."
Saban's "Power Rangers" franchise is the brainchild of Haim Saban, creator and producer of the original "Mighty Morphin Power Rangers" hit series that launched in 1993. Following its introduction, "Power Rangers" quickly became the most-watched children's television program in the United States and remains one of the top-rated and longest running boys live-action series in television history. The series follows the adventures of a group of ordinary teens who "morph" into superheroes and save the world from evil. It is seen in more than 150 markets around the world, translated into numerous languages and is a mainstay in the most prominent international children's programming blocks.
SOURCE: LIONSGATE
SONI ARALYNN as The Green Ranger
A lot of Power Ranger fans and Cosplayers have been tweeting us and e-mailing us to let us know about this. They desperately want Jason David Frank in this film, and with all of his fans requesting it, Lionsgate will no doubt PUT HIM IN... Talented cosplayer Soni Aralynn is thrilled.